June 14, 2021
Today, on a beautiful sunny morning in Indianapolis, Spectrum implemented phase one of its return-to-office plan.  Well over a year ago, a significant portion of our headquarters staff converted to temporary full-time work-from-home status.  A few of us (dubbed the skeleton crew by our Office Manager), remained as full-time onsite staff to keep the technological and mechanical wheels turning.  Everyone at HQ and at home worked their collective tails off and I'm proud to say we didn't miss a beat.
Today, I'm finally seeing in person faces I've seen only via Microsoft Teams for so long.  I admit it – I'm excited, and I can sense the same excitement in the returning staff – a palpable sense of returning normalcy.
Author and motivational speaker Simon Sinek said, and I'm paraphrasing, relationships aren't built in meetings, they're built in-between meetings.  Trust and friendship is developed from our casual interactions with one another – chatting at the Keurig machine, catching up in the breakroom at lunch, walking to the parking garage together at day's end.  Renewing personal and professional relationships began the moment returning staff entered HQ this morning.
I'm also excited to get back to real brainstorming.  Real brainstorming doesn't happen via Teams or Zoom – it occurs when you're all in a big room together, reading body language, having side conversations, interrupting, challenging, occasionally arguing and often celebrating.  There will be much of that occurring once again within the walls of Spectrum's HQ – and I'm excited to be a part of it.
Stability, experience, dependability, longevity & focus – make Spectrum's qualities your assets.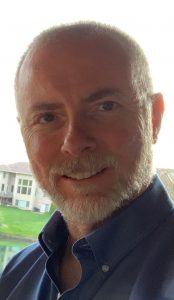 Spectrum stands at the ready to be your one-stop stop loss resource.  Our seasoned Sales Professionals and our team of experienced Underwriters are here to help you produce and grow.
Regards,
Kurt Ridder
President