October 26, 2022
Big things happening with Spectrum's Sales Team – a bit of restructuring, but more importantly, the addition of three new Regional Sales Directors.  Adam Hall, Marc Smith and Michael Gates all joined midyear to lift Spectrum to new heights in market presence, new business sales and renewal retention.
As for the restructuring, this follows Spectrum's shift almost four years ago from a marketing organization to a sales organization.  What's the difference between marketing and sales?  Many different answers to that question, but I'd break it down to this: Marketing creates interest; Sales writes business.
With this restructuring, Spectrum recognizes that Benefits Brokers and Consultants now control the lion's share of stop loss placement.  As recently as three years ago, it was safe to say that Third Party Administrators were primarily in control.  In response to this shift in distribution control, Spectrum has bifurcated its sales approach to focus on TPA and Broker markets separately, with the ultimate intent of connecting quality Brokers and Consultants with quality TPAs.
Your Spectrum Sales Team:
Mike Finn, Vice President of Sales

TPA & Program Markets
Territory: National

Michael Gates, Regional Sales Director

Broker Markets
Territory: AL, FL, GA, IN, KY, MI, MS, NC, OH, SC, TN, VA & WV

Adam Hall, Regional Sales Director

Broker Markets
Territory: AR, IL, IA, KS, LA, MN, MO, NE, ND, OK, SD, TX & WI

Marc Smith, Regional Sales Director

Broker Markets
Territory: CT, DC, DE, MA, MD, ME, NH, NJ, NY, PA, RI & VT
These Sales Professionals and Spectrum's Underwriting Team will be working in tandem to achieve a common goal – helping quality producers write and renew profitable business. That is Spectrum's commitment to you.  New beginnings, how exiting!
Stability, experience, dependability, longevity & focus – make Spectrum's qualities your assets.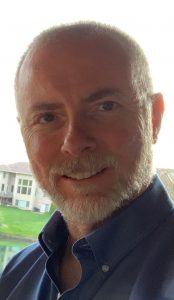 Spectrum stands at the ready to be your one-stop stop loss resource. Best to you on a profitable end to 2022 and a productive beginning to 2023.
Regards,
Kurt Ridder
President